Throwing a party is both fun and challenging. Just imagine, you're taking the lead in preparing for an event that can make one's special day memorable. However, it's also challenging, confusing, and even tiring. How do you prepare for a party? What are the essentials that you need to cover to make it both exciting for attendees and meaningful for the celebrant? Remember, throwing a party for the sake of having a celebration is a wasted effort. As such, it pays to know the person and be creative in your planning. One unique yet exciting theme to use is Manga, a perfect option if you're setting the event for your child.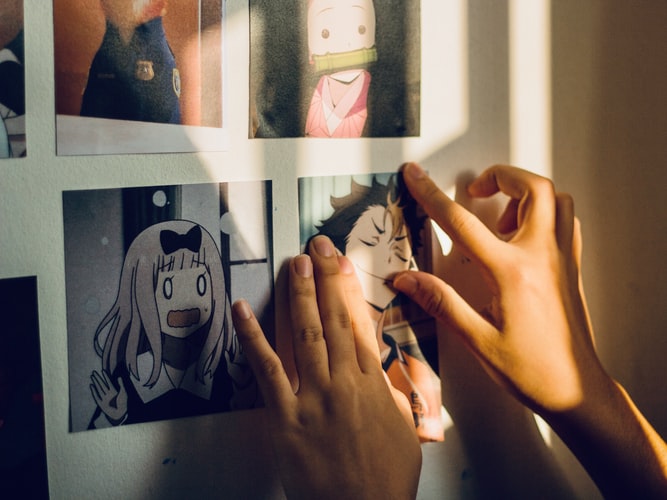 What is Manga and Why It's a Fun Theme?
Manga refers to graphic novels or comics that are popular in Japan. Although it's similar to comics that are also popular in other countries, manga features unique Japanese elements. It comes with a style that's popularized in the country since the 19th century and also infused with Japanese art and sensibilities. What's interesting about manga is that they cover a wide range of genres thus appealing to different individuals of varying personalities. Manga may cover action, adventure, fantasy, sports, horror, and even comedy.
Since it comes in different genres, you have a wide latitude of creativity if this is used as your theme for a party. Your guests can attend in costumes, you can redecorate any hall, and you can let your guests enjoy a different culture without having to leave the venue. All these are possible through careful planning and by using creative manga trends, ideas, and essentials that can transform a party.
Creative Items and Supplies to Make the Party Lively
The key to making a manga-themed party exciting is to make it truly authentic. To make it happen, there are several party needs and essentials that you need to consider when planning the event. Here's a look at the most creative and colorful items and supplies that you need to prepare:
Prepare anime-inspired invitations. You can buy ready-made invitations or you can go the extra way and design your manga-themed invitations. The nice thing about custom invitations is that you can decide on what manga or anime to use and tweak its design to reflect the personality of the celebrant.
Make costume a requirement when attending the party. If you want to make the event more exciting and colorful, then require attendees to wear costumes. You may adopt a theme and they can choose costumes based on that theme, like Naruto. With this theme in mind, your guests can arrive as ninjas, and your child can be Naruto Uzumaki, complete with orange pants and the headband, and mask. There's also an option to let your guests pick their costumes to express their creativity and passion for manga. Yes, your party can become an instant cosplay event with this trick!
Don't forget the decor and banners. You can complete the look of the venue by adding decor in the form of anime balloons and banners. Make sure that the choice of balloons and banners are in line with your chosen manga or anime. You don't need to spend a fortune on these materials. You can just print out some images that can be downloaded online, or you can cut them out from manga and comics.
Play his/her favorite manga show while waiting for the party to begin. You can download a few seasons of his favorite anime and play this in the venue. This can serve as great entertainment and conversation starter when the party is not yet starting. You can always pause or stop the movie when the fun and games start.
Give out manga-themed anime favors. You can transform the ordinary party favors into colorful and collectible items by making these manga-inspired. For example, if the theme is Naruto, then you can give out toys and other accessories that are inspired and related to the anime character. By giving out manga-inspired party favors, your guests will not easily forget the party for a long time.
Who says planning a party is challenging and difficult? If you're still clueless on the theme and how to proceed, then consider a manga-inspired party. Since manga covers a wide range of genres, you can appeal to the taste and requirements of almost all age brackets. Also, hosting a manga-themed party adds more depth and color to your celebration. It allows you and the guests to immerse in the Japanese culture without the need to leave the country!